Green tea is regarded as one of the healthiest beverages in the world. It has numerous health benefits and is quite flavourful in taste.
The rich antioxidant properties of the beverage affect your body in a positive. It is not just effective in weight loss but also helps to reduce stress and boosts vitality.
Luckily, there are plenty of brands offering green tea in India. In this post, we are going to cover the top 10 green tea brands. So if you are interested to learn more about this beneficial beverage, read on.
Top 10 Green Tea Brand in India
India has several brands of green tea manufacturing. If you are a regular consumer, it is recommended that you buy green tea only from the top brands. For convenience, we have listed the top 10 green tea brand in India in the list below.
1) Typhoo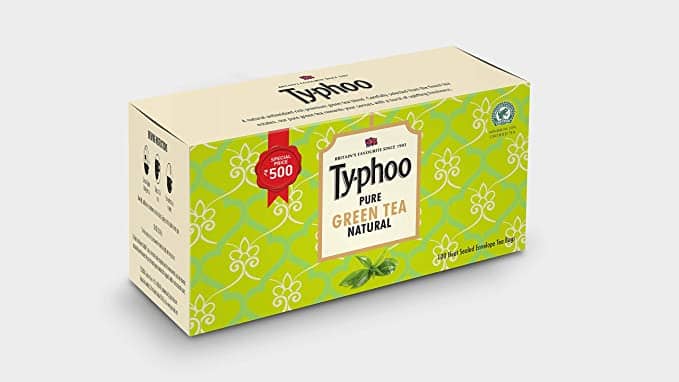 Typhoo green tea with its rich aroma makes a perfect choice for all fitness freaks. It takes just 2-3 minutes to get your beverage ready. It is considered better than other green tea brands because of the weight reduction benefits. It is available in different elite flavours like Lemongrass, Jasmine, and Moroccan Mint.
2) 24 Mantra Organic Green Tea
This is a fairly new brand in the market. But 24 mantra has already occupied a sizeable portion of the market with its organic products. Their green tea comes with zero adverse effects. They offer green tea in both leaf and powdered form. If you want something affordable, then this brand is for you.
3) LaPlant Green Tea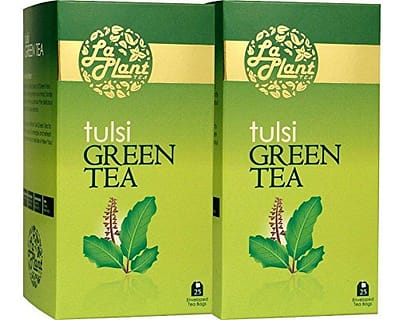 This Mumbai-based brand is currently rising in the market. They are known for their unique blends and exotic flavours. Some of their best flavours are lemon, Tulsi, and other longleaf varieties. The tea comes in an attractive package and is reasonably priced.
4) Tetley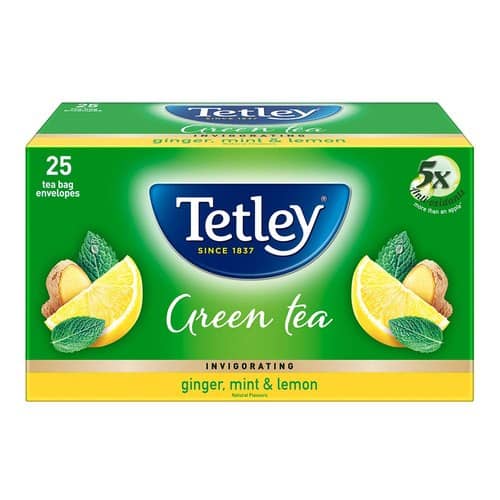 There is hardly anyone who hasn't heard of Tetley. They offer a wide range of flavours including mint, ginger, lemon, honey, and even aloe vera. Unlike many other products, their green tea is rich in antioxidants, which help in relieving stress.
5) Himalaya Green Tea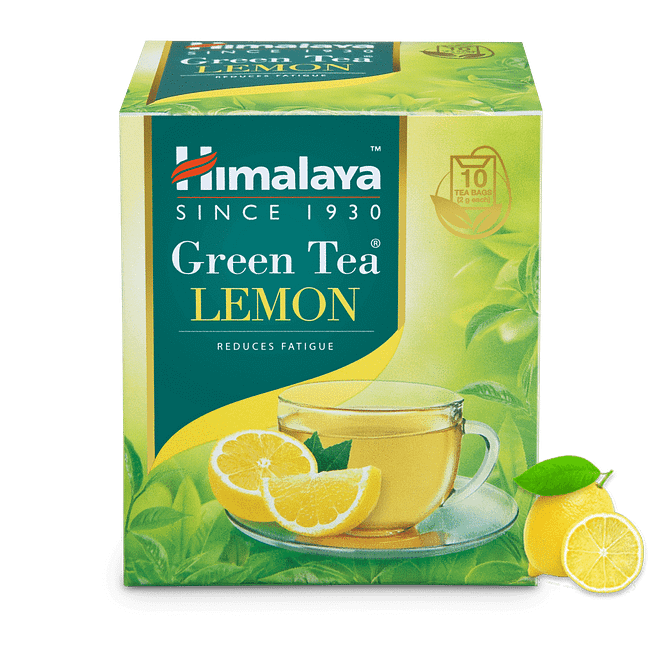 Himalaya green tea is known to have several health benefits. They offer a teabag package, so it's easier for you to prepare it. The rich aroma and flavour of the tea will sweep you off your feet. With Himalayan green tea, you can improve your body's metabolism and manage your weight better.
6) Lipton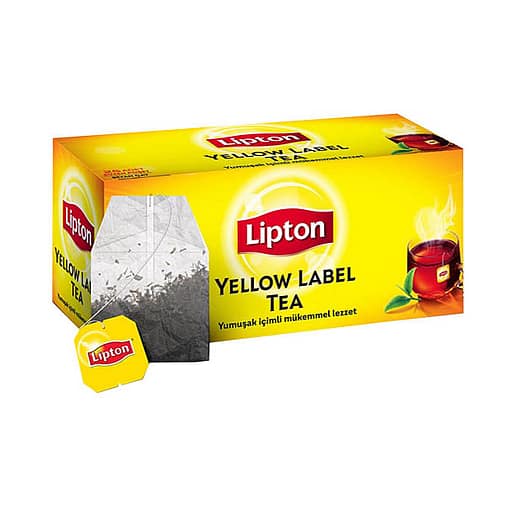 Lipton is a highly popular green tea brand in India. Not just green tea, but it also offers other varieties of tea in tasteful flavours. The brand is mainly known for its strong aromatic flavours and taste. Also, they don't add any preservatives or sugar to their products.
7) Basilur
Basilur is the best green tea brand in India and is known for its top-quality tea from Sri Lank. They offer an impressive range of Ceylon green teas in beautiful packages. You can either choose from tea bags or loose leaves. Their range of Ceylon green tea is free of any added ingredients or flavours.
8) Taj Mahal Green Tea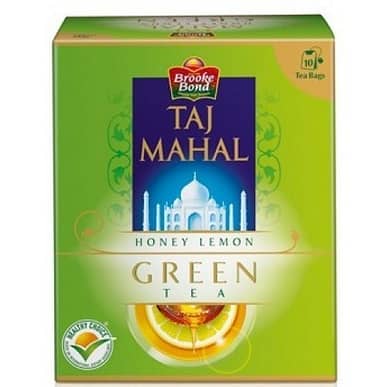 This is yet another popular tea brand in India. They also offer high-quality herbal tea. The brand is known for its Darjeeling and Honey Lemon tea, which is great in taste. TajMahal green tea provides various health benefits to your body.
9) Organic India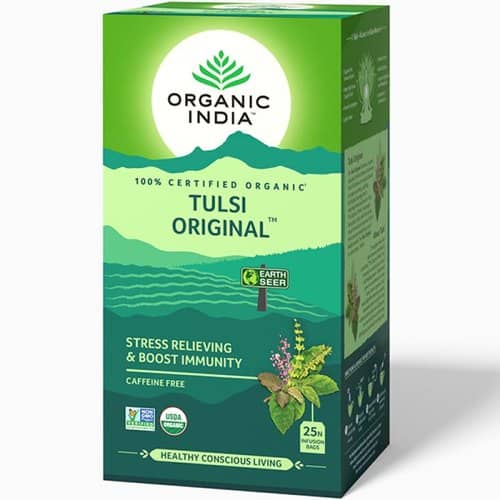 This is a multi-national company established by Bharat Mitra and Bhavani Lev in Lucknow. They make use of high-grade herbs and natural ingredients in many of their products. What makes them unique is their preservative-free products. They work directly with farmers to minimize the use of chemical fertilizers and pesticides.
10) Twinings Green Tea
Twinings Green Tea has existed since 1706. They offer a wide range of flavours that help reduce stress levels. Some of their best flavours include cranberry, lemon, jasmine, mint, pomegranate, and ginger. Their tea has a light taste and a rich aroma.
What are the health benefits of green tea?
Green tea is rich in antioxidants and can help your body in numerous ways. For all this time, we knew green tea helped in weight management. But in reality, it can do much more than that. The main benefits of green tea are:
1) Improves Brain Function
It is known to boost the functions of your brain. It contains caffeine, a stimulant that affects the brain by blocking adenosine, an inhibitory neurotransmitter. Studies show that caffeine can improve various brain functions like reaction time, vigilance, mood, and even memory.
Besides caffeine, it also contains L-theanine. The combination of the two can have powerful effects on the way your brain functions.
2) Helps in Weight Loss
Most of the weight loss products available in the market contain green tea. That's because it can boost the metabolic rate of the body.
Studies have found green tea to increase calorie burning by 4%. This in turn helps you to lose weight. But we need more studies to reach a satisfactory conclusion.
3) Antioxidants Lower The Risk of Certain Cancers
Another great benefit of green tea is that it helps to lower the risks of certain types of cancer. As mentioned above, green tea is a storehouse of antioxidants, which helps protect against oxidative damage.
According to studies, it has been found effective in breast cancer, prostate cancer, and colorectal cancer. Studies have also shown that drinkers of green tea are less likely to develop certain types of cancer. To get the full benefits of green tea, you should avoid having it with milk.
4) Prevents Type 2 Diabetes
The number of diabetes 2 cases has increased significantly in the last decade. The condition is known to spike blood sugar levels, which is caused due to insulin resistance. But studies have shown that green tea can improve insulin sensitivity. Not just that, but it also effective in reducing blood sugar levels.
5) Prevents Cardiovascular Diseases
Cardiovascular diseases include stroke and heart attack. But with the consumption of green tea, you can improve some of the risk factors of these diseases. For instance, it helps to improve LDL cholesterol levels.
Not just that, but it also increases the antioxidant capacity of the blood. This in turn prevents the oxidation of LDL particles. People who drink green tea regularly are at a lower risk of dying from heart diseases.
How To Make Green Tea?
To make a flavourful cup of green tea, you must follow the guide provided below. Whenever making green tea, you need to be very particular about the steps.
First, take a cup of water and bring it to a boil.
Take 1 teaspoon of green tea leaves and put in a strainer.
Now pour the boiled water through the strainer. Keep pouring till the bottom of the strainer is immersed in water.
Remove the strainer after 2-3 minutes and take a sip to check the strength.
If you are using green tea bags, all you need to do is just dip it in a cup of hot water and you will be done.
Best Time to Drink Green Tea
Several studies have shown the best time to drink green tea is in the morning and before your workout session. Sipping on a cup of green tea in the morning is a great way to start your day.
You may have another cup of green tea in the evening. But to get the most out of it, you should have it in the morning.
Myths and Facts about Green Tea in Real Life
Many myths and facts are surrounding green tea and we will be looking into some of them.
Myths:
Helps in instant belly fat removal: Although this myth is very popular, it is not true. You cannot keep eating junk food and expect green tea to remove your belly fat.
Green tea boosts metabolism rate: To allow green tea to help boost your metabolism rate, you need to follow a proper diet and exercise. Drinking green tea will only give you the energy to work out.
Green tea has anti-ageing properties: No, green tea doesn't stop you from ageing. However, the antioxidants present in it help prevent the cells from damage.
Facts:
No matter how much green tea you drink, it will not help you lose weight unless you work out and follow a diet. It only acts as a catalyst to your weight loss program.
Many believe that green tea helps in reducing blood pressure levels. But that doesn't allow you to use it as a medication for curing blood pressure.
The amount of caffeine present in green tea is much lesser than that of coffee. This is why it doesn't have any adverse effects on the body.
We have been consuming green tea for ages. It is not just a beverage, but it has many health benefits. Whether you are a tea lover or not, you must start consuming at least one cup of green tea every day to keep your body healthy and fit.