Honey is a sticky sweet liquid food with a dark golden colour formed in the honey sacs of numerous bees from flower nectar. The nectar's colour and flavour are determined by the flowers from which it is harvested.
The domestic honeybee produces some of the most commercially desirable honey from clover. By inverting most of its sucrose sugar into the sugars fructose and glucose and removing excess moisture, nectar is transformed into honey.
Top 10 Honey Brands In India 2021
If you are thinking to buy the best honey in India then read this article. Because In this article I have figured out the top 10 honey brand in India. So, that you can easily buy honey according to your choice.
1) Pahadi Local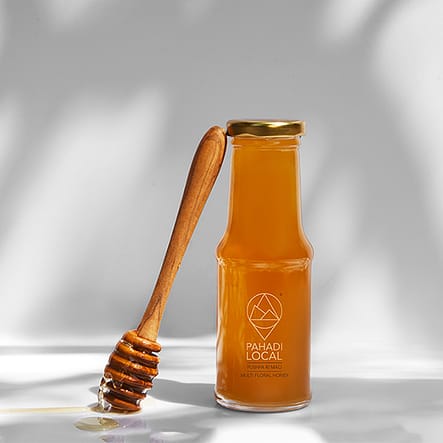 Pahadi Local uses ingredients from the Himalayas in their purest form as part of a firm commitment to product purity. They specialize in skin care and health, but they also sell organic and exotic honey from northern India.
2) Baidyanath Honey
Baidya NathAyurveda Bhawan Pvt. Ltd. Has various Ayurvedic lifestyle items that are made to help you live a healthier, more natural life. Baidya Nath Honey, also known as Madhu, is organic and pure honey with skin and health benefits.
3) Kapila
Kapila combines age-old health practices with cutting-edge technology to develop a line of items that promote wellness in everyday life. Their Himalayan Wild Honey comes from the thick Himalayan forests and has a distinct flavour, fragrance, and consistency. They go above and beyond to find high-quality, nutrient-dense ingredients.
4) Organica
Organica, one of the best honey brands in India is dedicated to natural ingredients cultivated sustainably and in compliance with Indian Organic Standards, as the name implies. The company sells both plain and infused honey, both of which are high in minerals and antioxidants.
Their Forest Honey is sourced from local organic farms owned by locals. Ginger, tulsi, and cinnamon are among the flavours in their flavoured honey.
5) Basket of Honey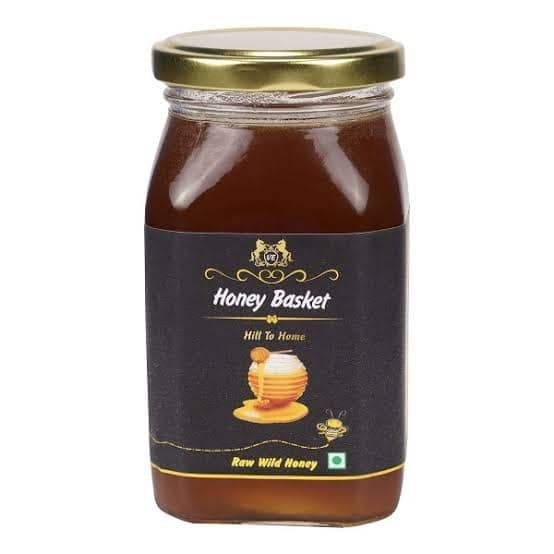 Honey Basket collaborates with tribal communities to find safe beehives and offer eco-friendly, authentic items. They have a wide range of honey to choose from, each with its own set of health benefits. Some of their most unusual infusions include garlic, rose petals, ginger, and pepper.
6) Dabur Honey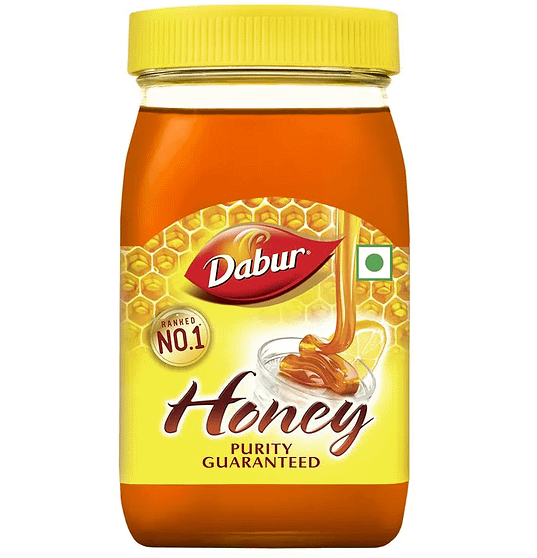 Dabur India Ltd has been around for over three decades and is India's largest branded honey manufacturer. Dabur honey is sourced from the Himalayas, the Nilgiris, and the Sunder ban forests to ensure that the honey they obtain is of the highest quality, even when unfiltered.
Raw honey is then extracted into a mechanized process to remove impurities such as dust and pollen.
7) Honey and Spice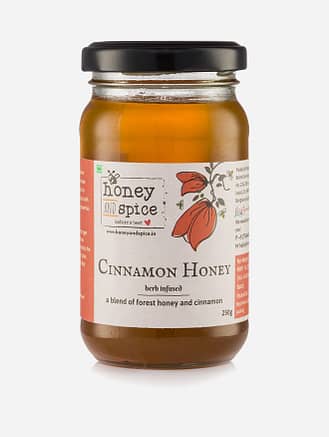 Honey and Spice, based in Bengaluru, works with small farmers and indigenous forest tribes throughout India. Their raw wild honey comes from Orissa's deciduous forests and has a distinctive woody fragrance and flavour.
8) Barosi
Barosi sells genuine goods that are sourced directly from farmers and packaged sustainably and minimally. They use older honey extraction methods that are cruelty-free to ensure that the bees have consumed all honey.
9) Himalayan Apis Honey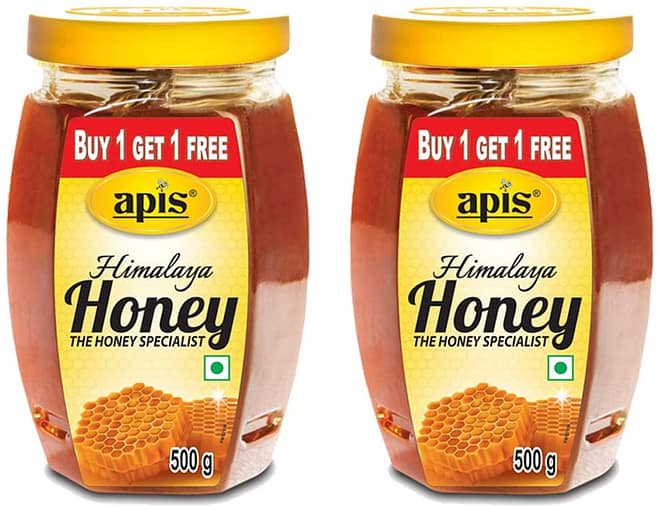 Apis India is a market leader in the organized honey industry in India. They have a variety of infusions, including lemon and lychee, in addition to their natural Himalayan honey. Their organic honey is grown in Roorkee, Uttarakhand, near the Himalayan foothills.
10) Under the Mango Tree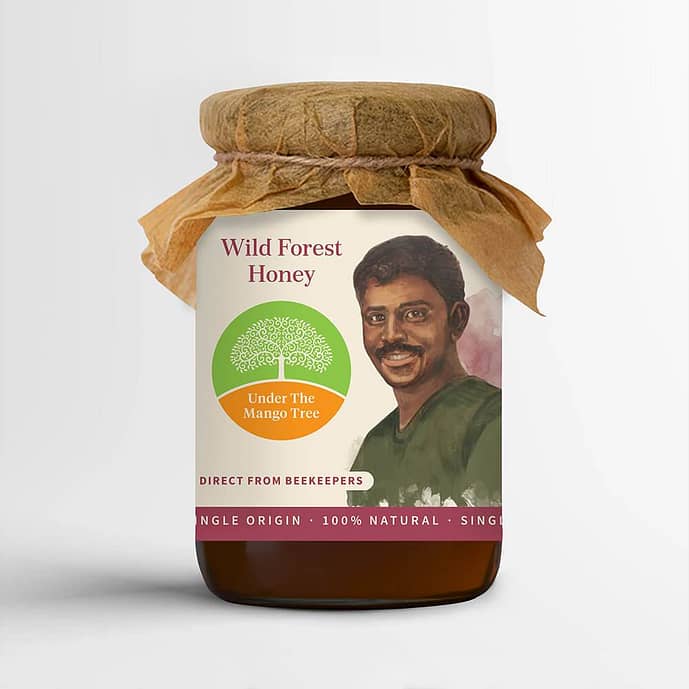 Under the Mango Tree, the aim of Under the Mango Tree was to highlight the various regional flavours of honey available in India. Their main emphasis is on assisting marginal farmers in rural India by teaching them environmentally friendly and sustainable farming techniques and providing them with access to urban markets.
What Is The Health Benefits Of Honey?
1) Antioxidants are rich in honey
Honey is rich in antioxidants, including phenol and flavonoids, which may help to reduce inflammation and harm caused by high oxidative stress in the body. Antioxidants also aid in the immune system's strengthening.
Furthermore, antioxidants are linked to a lower risk of muscular degeneration because they prevent free radical damage, commonly caused by the natural ageing process.
2) Honey Is Beneficial For Digestion
Antioxidants are known to be free-radical scavengers, and honey's antioxidant content helps to reduce the risk of free-radical damage, leading to intestine inflammation and indigestion. Honey, which is naturally high in antioxidants, can be an excellent remedy for indigestion.
3) Honey Is A Natural Cough and Cold Remedy
Honey was found to be one of the most effective treatments for curing common cold and cough, according to a study that pitted honey against dextromethorphan, a common cold drug.
4) It Assists with Weight Loss
Honey is known to increase energy by converting fat that has already been processed and raising good cholesterol levels. Honey, which is high in amino acids, is commonly eaten with lime juice and lukewarm water, a solution that aids in our body's metabolism.
5) Honey is a natural skin and hair care product
Honey can help with a variety of hair and skin issues when applied to the skin and scalp. Honey is credited for its use in cosmetics as well as providing other health benefits for the body. Applying honey to your scalp will help you get rid of dandruff and reduce fungal growth.
6) Cholesterol Levels and Honey
Honey has been shown in many studies to help control cholesterol levels. Honey can reduce bad cholesterol (LDL) and increase HDL or good cholesterol.
7) Honey for Memory Improvement
According to research, certain honey types, such as, may also aid with memory enhancement. Honey contains pinocembrin, a form of flavonoid that helps to enhance brain function. Honey contains compounds that can protect the brain from a variety of nerve and cell damage.
Myths And Fact About Honey
Honey is making its way into our simple tables and becoming a part of our food culture, thanks to all the chatter about vanishing bees and the advent of many new beekeepers. Consumers, on the other hand, have very little knowledge from which to make informed decisions.
So here are a few facts with you to dispel some common misconceptions about our favourite sweetener.
Honey doesn't go bad and doesn't need to be refrigerated. In the tombs of the Pharaohs, archaeologists found clay containers filled with honey, wine, and olive oil that were over 3,000 years old.
The wine and olive oil had gone bad, but the honey was still good to eat.
Honey is best eaten right after it's been harvested, as it loses its delicate flavours as it ages.
Honey will last indefinitely, but it will lose its flavour and health benefits.
If your honey has crystallized, it is not bad; it is a sign of superior quality in reality.
The bottle will return to its liquid state if you gently warm it by placing it in hot water and gently stirring it.
It's important not to overcook it because the delicate flavours will be compromised. Microwaving isn't a good idea.
Not all honey is created equal, and the colour, aroma, and taste of each honey vary depending on its terroir – the area, soil, and environment, as well as the type of blossom nectar collected by the honeybee.
Honey is a natural agricultural product.