If you are a student or new to investing or just received your first month's salary and looking for an option to invest rather than just saving your money in your savings bank account after all the necessary expenditure has been made, then mutual funds are the right option.
Step By Step Guide To Investing In Mutual Funds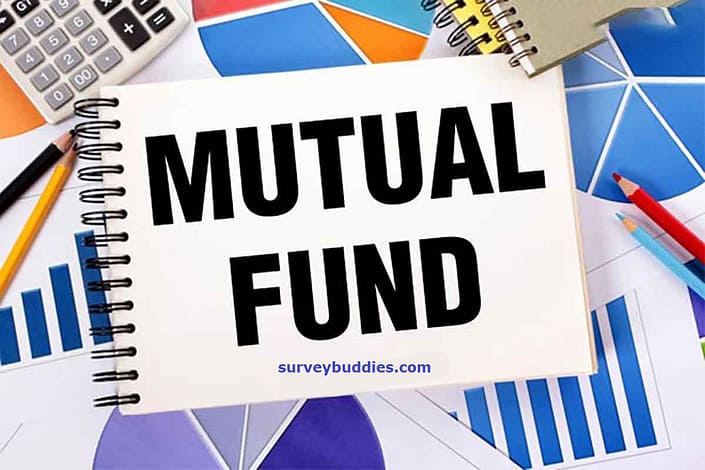 As the name suggests, mutual funds provide benefits mutually to the entire group of people who have invested with one particular fund manager who is a part of a mutual fund management company. If you are a person who is perplexed about purchasing shares from the stocks listed on the various stock market indices, then you can rely on some of the reputed mutual fund companies in the market.
They invest on your behalf. A lot of banks and other financial organizations have dedicated a separate wing for encouraging equity and securities investment from the customers. Apart from just providing financial services like fixed deposit, recurring deposit, lending services, the various banks both public and private have decided to encourage users to invest in mutual funds.
 What Are Mutual Funds? 
Mutual funds refer to the fund pooled from a group of people and it is left to the control of one fund manager who works for a mutual fund company. This fund manager keeps an eye on the prevailing market conditions and invests the money pooled from the various security options available in the market.
The best part about mutual funds is that you end up not losing money in the process of investing. A lot of publicity has been created for mutual funds because it involves less risk.
You could understand mutual funds better by making a correlation with a group of friends, who are planning to invest in the stock market via a share trading person. A group of five women primarily intend to save money that is left after spending. They want to multiply their savings. You among the group of five friends decide to collect an equal amount of money from the group and hands it over to one of her relatives who are well-versed in share trading. Your friend who was entrusted with the money is the mutual fund company and the relative is the fund manager.
Types of mutual fund 
Mutual funds are one of the best ways to diversify your portfolio in investing. You need not invest all of your money in one particular unit of mutual fund alone. You could buy different units of different mutual funds that help you to reap profits much quicker and also provides a safety net. This is not available in the case of buying shares and selling them to another buyer.
Broadly, you can classify mutual funds into two different types.
1) Open-ended Mutual Funds 
Open-ended type of mutual fund doesn't have a fixated maturity period. You can enter and exit the fund whenever you wish to.
2) Close-ended Mutual Funds
These are the type of mutual funds having a fixed maturity date. One can enter these types of funds only during the new fund offering period.
The redemption of investment would be done once the maturity date is reached. These funds are listed on the stock exchanges. These open-ended and closed-ended mutual funds invest primarily in areas, like equities and debts or sometimes a mix of equities and debt.
A lot of people generally prefer to invest in equity mutual funds but very few are aware of the plethora of benefits they obtain via investing in debt mutual funds.
How to invest in mutual funds?
These are the steps you need to follow to invest in mutual funds.
Step 1: Complete the KYC procedure
You can complete the KYC procedure by submitting all the required documents like Pan Card, Address Proof.
This procedure is carried out either in online mode or offline mode with the financial organization you wish to invest in for mutual funds.
Step 2: Choose the right company 
Once the KYC procedure is done, you could visit the various mutual fund organizations and fintech platforms that give you well research data on the best mutual funds out there.
Step 3: Prefer SIP
SIP stands for systematic investment planning. Instead of putting the entire amount in one particular mutual fund, you could invest in different mutual fund schemes by purchasing one unit of different schemes. The best part about SIP is that you could buy more units so that when the funding for the scheme decreases which in turn will lead to an increase in the value of the mutual fund. That in turn benefits the returns and redemption.
Step 4: Review your mutual funds
Now that you've invested successfully, you need to keep review reviewing every six months. If you are not satisfied with the performance, then you could switch it to another scheme.
What are the benefits of a mutual fund? 
These are the many benefits you could obtain by investing in mutual funds.
Low initial investment: The initial investment amount could start as less as INR 500.
Expert guidance: Mutual funds are generally managed by expertise in the field. Mutual fund organizations could thrive only if they have maintained a proper reputation by providing the best redemption and returns to the investors.
Transparency: You could get all the details regarding a mutual fund online.
Regulated in nature: Unlike the securities of private companies, the mutual funds are regulated by the governing body of the respective country which safeguards the investors.
Flexibility: You could increase or decrease the amount of money you intend to invest. You could also transfer your money to another scheme if you wish to.
Excellent options: There is no standard rule that you have to pick one scheme alone. There are a lot of options available.
What are tax benefits from Mutual Funds?
You would have heard of investing your taxable income in mutual funds. This is nothing but Equity Linked Saving Scheme (ELSS). You could invest up to INR 1.5 lakhs per year of your taxable income in this scheme. There is a lock-in period of three years within which you cannot redeem the fund.
The dividends can be obtained even during the lock-in period. Both the profits and dividends obtained from ELSS are tax-free. If you don't redeem the fund even after the lock-in period, you get better returns.
Mutual funds are the talk of the town with the growing number of companies and increasing globalization were several new players in the market keep replacing the old and traditional ones. No longer investing in mutual funds is only for the market enthusiasts but has become a necessity for any person who is particular about generating a proper corpus fund after retirement.